Tuesday, November 22, 2005
We Are Camping At The Beach
Good morning. We are camping at the beach about an hour north of Los Angles. We will be here today through Friday. What a great mini-vacation. Sharon and I bought the Bounder about 1 year and 8 months ago. What a fantastic purchase. I think this is one of the best buys we have made.
Right now Sharon and Burnetta are out in the shade of our picnic table playing Mexican Train. The day is warm and beautiful. The perfect camping day. The ocean is calm, but the sound of the waves crashing on the shore is fantastic. Wish you were here.
So far this morning we have seen a small seal and some diving birds that look like small duck. They are not grebes. There was a flock of about 100 floating on the water. Some would come into the wave line and dive for breakfast.
Camping has to be one of the great pleasures in life. I am sorry we didn't do it sooner. Well, not sorry. Actually, I am glad we started when we did. We still have a lot of years of camping ahead of us.
There are certainly a lot of ways to spend you time and money, but I believe you will not find a more relaxing "hobby" than camping. You are away from everything and can let things go. Of course, I still have the internet for the blog or surfing the Internet, but I am away from the office and demands of making a living.
Mexican Train Dominos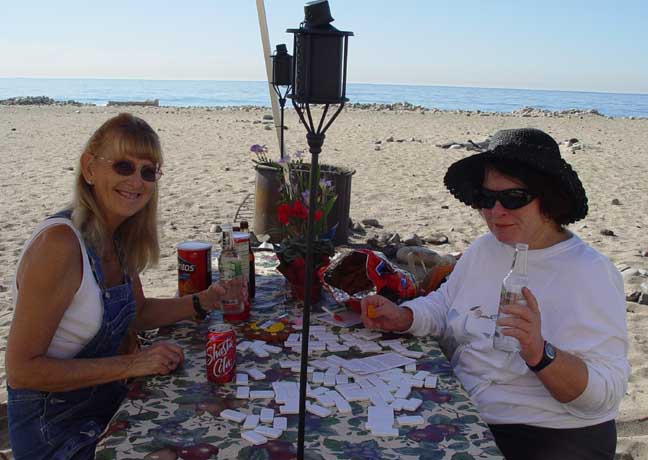 RV Living Home
Honda Generators
Making Money While RVing
Site Feed