Monday, February 14, 2005
Feb 14, 05 Getting Married This Morning
Happy Valentines Day!
Sharon and I are getting married this morning.
Our picture after the ceremony.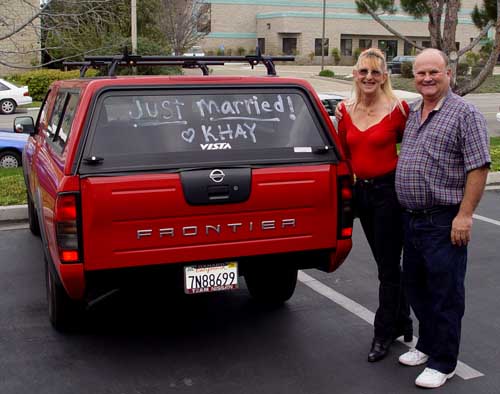 After leaving the wedding we went for a complimentary breakfast at McDonalds. How Romantic.
The local country radio station, KHAY, has a yearly Valentine's Day Drive Through Chapel. The morning DJ's marry anyone driving through. The vows are only good for 24 hours. This is our fifth year gettting married on Valentine's Day by "Pastor Cowsill".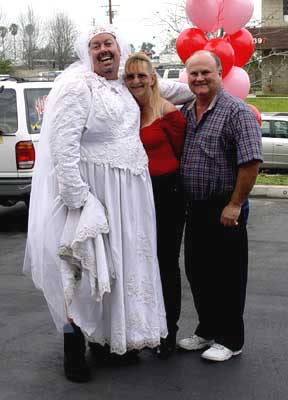 Every year Jon wears a beautiful wedding gown.
Yes, he does look lovely, as usual. Jon is a lot of fun and he is a funny guy. Makes a great part of the morning DJ team of Jon (guy) and Charlye (gal).
RV Living Home
Honda Generators
Making Money While RVing
Site Feed