Tuesday, April 19, 2005
Poppies And Jessica Today
We are almost ready to head for the desert and the poppy fields. We are not going in the motorhome, but it will still be a fun trip. First we will visit the poppy preserve and see if we can get some golden pictures. Then we will go up to my son's home and visit him, his lovely wife and our beautiful granddaughter.
Along the way is a large cat compound Sharon and I would like to visit one day. Large cat = lions and tigers and bears, well maybe not bears. The only problem is Poky. It is difficult seeing many things with a dog along with us. He can not go in where we want to go and it is too hot to leave him in the car. What a delima.
Today Sharon was walking Poky and came back to get a camera. She wanted a picture of a pretty little bird. We do not know if it was a baby waiting for mamma or an injured bird. It stayed in one place for a long time. It looks like some sort of finch, but we have never seen one like it.
Little Bird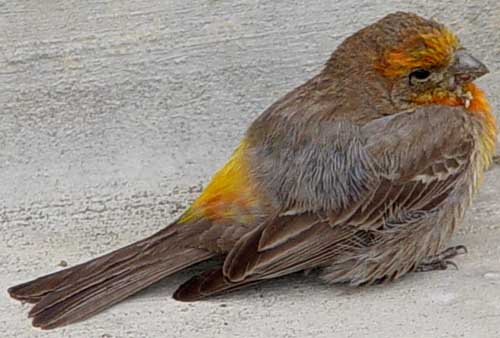 RV Living Home
Honda Generators
Making Money While RVing
Site Feed