Friday, October 07, 2005
Back From Some Great Camping
Just about all camping is great camping. We really enjoyed our two days off. When we go out for one night of camping, we leave early in the morning and park at the beach until after lunch. Right after lunch we head for the campground. We spend one night camping. The next day we leave at about checkout time and head back to the beach for the rest of the day. We have dinner at the beach and then head for home.
Because we are camping close to home we arrive at our day camping site before we have breakfast. Breakfast at the ocean is a nice way to start the day. It was windy and the wind blew mist off of the tops of waves.

Since I was having problems with my Photoshop 4.0 in the motorhome, I couldn't edit pictures easily. I'll post pictures today.
Out on the ocean the wind would push mist along on the ocean. It is hard to tell in this picture, but the white is mist blowing across the water.

It was interesting walking along in the tide pools. There was a park ranger giving some kids a tour of the tide pools. I tried to get a picture of him and the kids but it didn't turn out that good. I think I was too far away.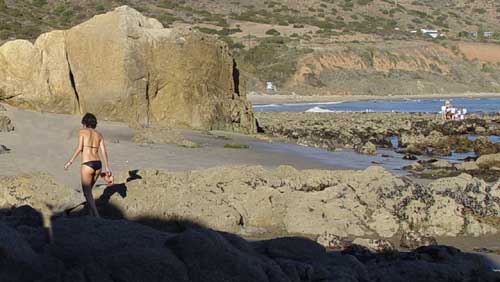 See the ranger and kids over on the right?
I told you we had a candlelight dinner. We are thinking that the space and packing for the glass candle holders is worth it. We really enjoy the candles.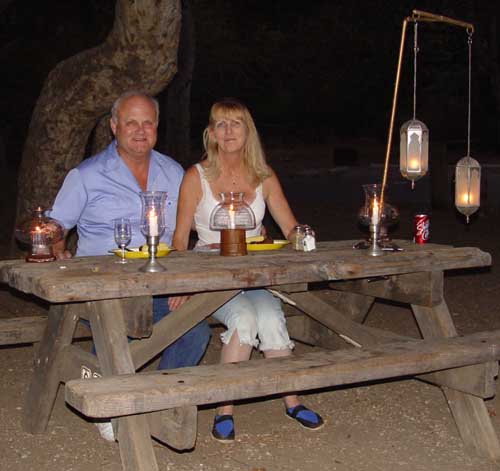 Bob & Sharon's Candlelight Camping Dinner
RV Living Home
Honda Generators
Making Money While RVing
Site Feed