Tuesday, July 05, 2005
Great 4th Of July Weekend Ending
We had a great 4th Of July weekend. We are still at my son's home, but will be heading for home before noon today. The weather here is hot. I am guessing it is in the 90s already at 10:30 a.m.
TAP! TAP! TAP! The woodpecker is back on the side of the house tapping away. This is a daily thing here.
When we get head for home, Camping World is along the way. It is just off of the freeway and an easy off and easy on. Guess where we are going to stop. Sharon brought along the latest Camping World sale flyers.
This laptop is still not easy to post pictures from, so I will post a couple when I get home.
The holiday is over and we are home again safe and sound. It really was a great weekend. Other than visiting with family and seeing our granddaughter, the most memorable things were the hot air balloons.
My son and his wife are in the lower left balloon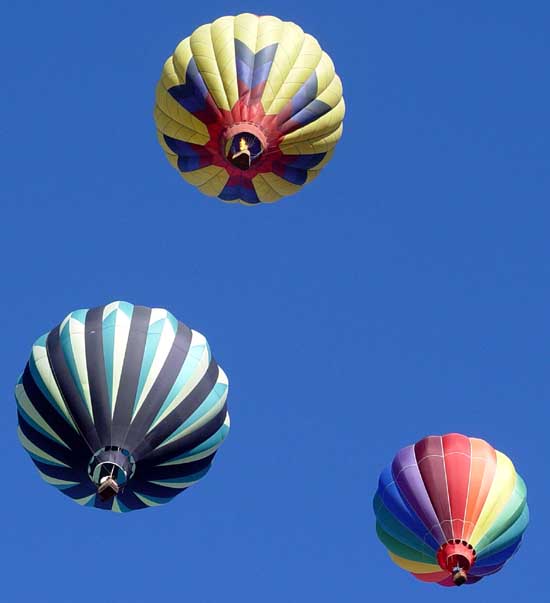 I would guess there were about 10 balloons in the sky at any time. They would go up for about 1/2 hour, then land and take another group up. Each gondola held two or three passengers and the pilot.
The other thing I really liked was the fireworks. They are always amazing to watch, but not always easy to get a good picture of.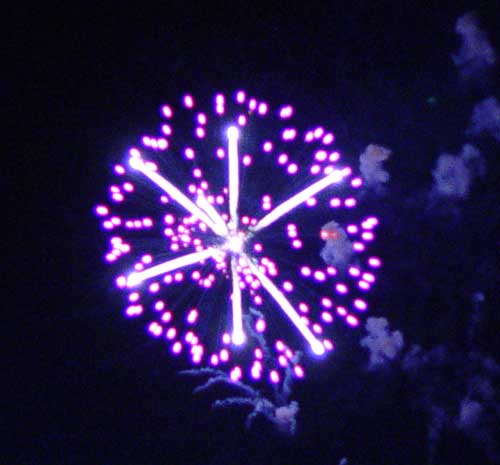 Tomorrow it is back to work. We are going to drop the number of hours working on boxes from 6 down to 3. Then we are going to concentrate on making some money to support the ongoing rent and expense of this warehouse and hopefully some profit.
RV Living Home
Honda Generators
Making Money While RVing
Site Feed