Tuesday, June 21, 2005
Beach Camping Is Relaxing
We really did not plan on camping. Sunday night we said it was just to quick of a decision at 9 o'clock at night. Here we are. This is nice. The ocean waves crashing only 20-30 feet behind the motorhome. A nice campfire. Remember all that debris we have showed you. It burns very nicely. A lot of it is bamboo and it burns hot and fast.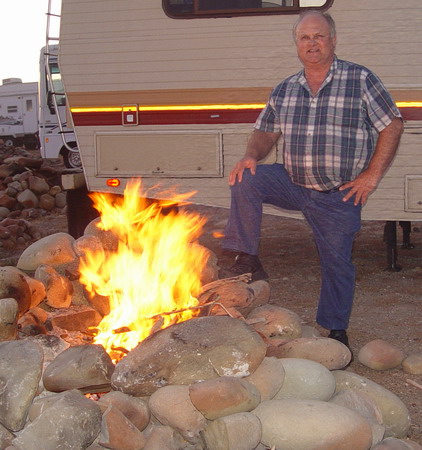 The beach debris is fun for people at the beach. Not only is it good for firewood, it is also good to build with. Someone before us built this tipi behind our spot. It is very sturdy. I tried to shake it before getting in and it didn't move.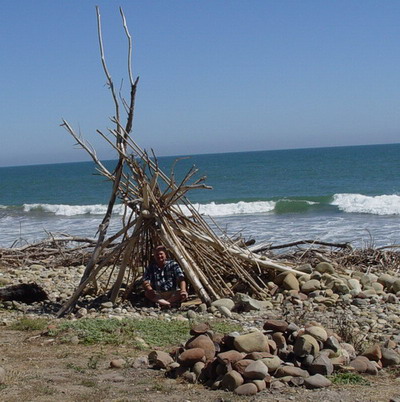 This was so fast we did not bring our blood pressure and other medications. None of life threatening it we do not take them, but it is a good idea to have them available. I guess we should put a couple days supply in the motorhome for times like this.
Poky is loving this suprise trip. He always loves to be at the beach. The only problem here at the campground is they do not want dogs on the beach. Luckily he got to run on the beach yesterday.
We saw a woman walking a horse here. Well, maybe it was large dog, but it was as big as a small horse. It was a black and white great dane. A couple has it in about a 29 foot Tioga Class C motorhome.
If the Bounder keeps running properly, I think we will try to go out once a week for at least a day trip. We can park for free along the ocean and spend the day enjoying the fresh sea air.
RV Living Home
Honda Generators
Making Money While RVing
Site Feed