Sunday, October 09, 2005
Homemade Propane Fire Pit
I made a homemade fire pit yesterday. We went to the harbor to a Boaters Swap Meet. I bought a round stainless steel BBQ for $5. This is a Magma marine BBQ that sells new for $140. It was in very good shape.
Our next stop was a local nursery. I bought a bag of vermiculite for under $4. Vermiculite is what is used in the store bought propane fireplaces.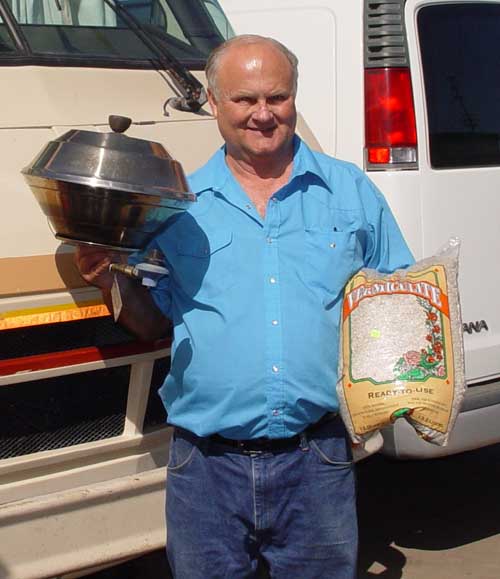 When we got home I disassembled the BBQ and sprayed it with oven cleaner. Two hours later I cleaned it up. There is still black on it, but no grease.
It came with volcanic rocks, so I put the volcanic rocks on top of the vermiculite. When I lit my new UNDER $10 fire pit, it put out a nice small fire in the volcanic rock. I will write a page about the whole process shortly and post it on the website.
Camping World has a ready to go propane fireplace. Take a look at the link below
RV Living Home
Honda Generators
Making Money While RVing
Site Feed