Friday, September 23, 2005
Lake San Antonio Is Beautiful
We left home at 7:01 and got here at Lake San Antonio at 1:10. We had breakfast at the beach an of course took a morning walk on the beach.
Driving up highway 101 I heard a load bang, so pulled to the side of the road. YEP! Blown tire. Luckily it was an inside dually tire. I was at the top of an offramp into the town of Arroyo Grande. I stopped at a tire shop about two miles off the freeway and got a new tire. $210 later were were on our way. That was about an hour delay.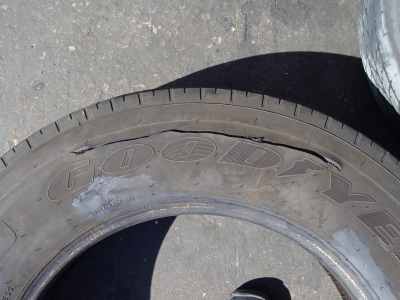 We had lunch at Carls Junior and then headed to the lake. Two other campers from our group were here when we arrived at the campground. This is going to one fun weekend.
Some of the ladies were not too exited about the visitor at dusk. Sharon doesn't mind them. We two as pets when my kids were young. This tarantula was 2 1/2 to 3 inches across.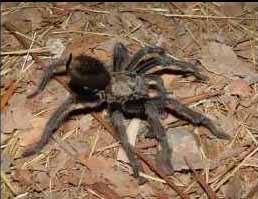 Last night the raccoons were out in force. One guy left the back of his jeep style Samurai open and it had a load of raccoons in it. Later they got 4 large loaves of French bread that was to be garlic toast at the pot luck dinner tonight.
The are cotton tail rabbits here and deer. A doe and her two fawns keeps walking through the camp. We saw them last night and this morning.
RV Living Home
Honda Generators
Making Money While RVing
Site Feed