Friday, April 22, 2005
Slow Getting Started Again
We are back home and I am slow to getting going. There are a hundred things to do, but I can not seem to get started on the first one. Do you ever have that problem? I need a plan.
There were so many pictures yesterday that I did not post my other granddaughter's picture. Amanda is a little cutey, but I do not get a lot of pictures of her smiling.
Taken at dinner when we visited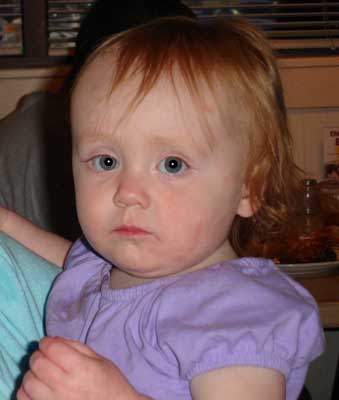 HEY! I just got my VERY FIRST paid picture order. A woman saw one of my pictures of the Kinetic Sculpture Race and wanted to publish it in "Eccentric California". I am only getting $20, but you have to start somewhere. This is an e-mailed pictures, not a paper copy. Small beginnings have often led to greater things.
RV Living Home
Honda Generators
Making Money While RVing
Site Feed