Wednesday, May 11, 2005
Backfiring Quit. I Hope For Good
Well, so far so good. The mechanic replaced the electric choke mechanism and the Bounder has not back fired or dieseled since, but we only have gone about 40 miles so far.
Yesterday's trip to the beach was wonderful as usual. It is very relaxing to sit at the beach and get away from the hustle and bustle of the day. However, I take study materials with me so we can get our web business on the way. The beach is a good place to study.
Our propane and gas tanks were low yesterday so we filled both. Propane took 10.3 gallons at $1.55 a gallon. On the other hand the Bounder took LOTS of gallons at $2.32.9 a gallon and ended up costing $160 to fill. I did not try checking mileage with all the problems we have been having.
The headers are going to be installed tomorrow. I hope that adds the power I am expecting when going up hills and in mountain driving. On a steep grade we can get down to a pretty slow pace.
Did you know that yesterday, Tuesday, May 10 was Mother's Day? YES, it was, in Mexico. We live in a 63% Hispanic area and there were at least a dozen vendors selling flowers along a short stretch of one road we were on. I bought Sharon a dozen roses for $5.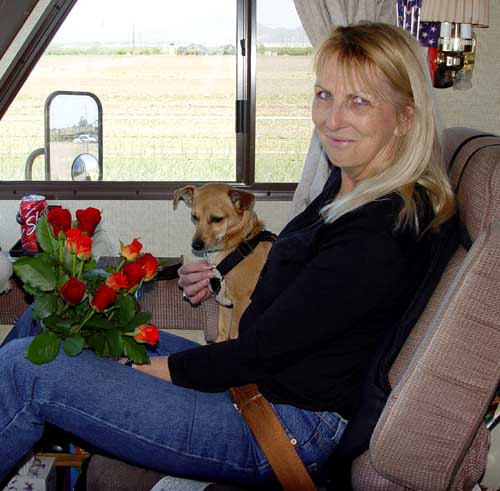 We have show you pictures of military planes flying overhead near where we go on the beach. Since it is near near military base, there is all types of training going on including personal weapons training and qualification. This is the military shooting range that we drive by each time we go down the coast to camp or day camp. Notice the red flags flying? The range was being used yesterday.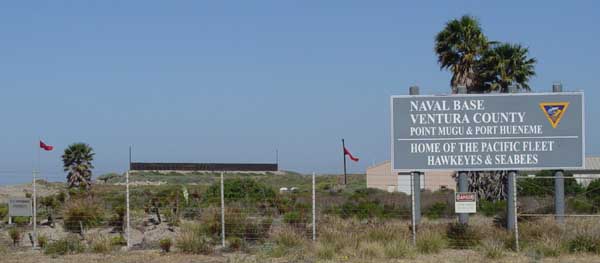 RV Living Home
Honda Generators
Making Money While RVing
Site Feed