Wednesday, July 13, 2005
Happy Days -- Camping Day
Happy Day Are Here Again!. I am checking my business mail and getting the motorhome packed to go. We are minutes from leaving for day camping at the beach and then head for the campground just after lunch.
We tell Poky what we are going to do and he is so excited. He loves to go anywhere in the car, but if you say beach and motorhome together he is like a little kid waiting on Christmas morning.
More from the beach later.
Here we are at the beach. The good new is that we are having a good time. The bad news is that out of 3 campgrounds there are no camping spaces available. Summer time is a hard time to find camping spaces in coastal Southern California if you do not have reservations. The trouble with the reservation system is like all systems it is abused by a few. A couple weeks ago when we were camped at Sycamore Canyon one couple said that their relative ALWAYS reserves a block of six spaces for holiday weekends whether they will go or not or whether they will have 6 rigs going or not. I guessed people did that, but that couple confirmed it.
You saw our shots of the filming of the music video of the group, "Cold" and the auto accident staged for the filming. Today they were filming here at the same place. This time is was for a Yamaha commercial. Well, not really Yamaha. Yamaha has launched the "Star" line of motorcycles as its own brand and they were shooting film for that bike.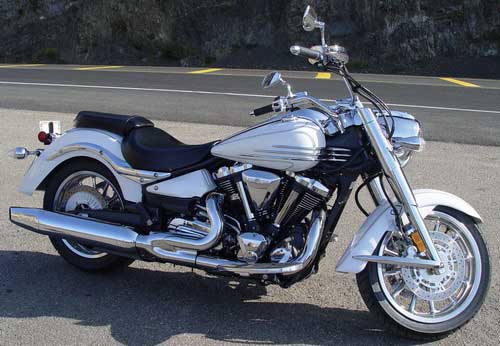 I never have ridden motorcycles, but have always admired looking at sharp ones. These were really nice looking bikes.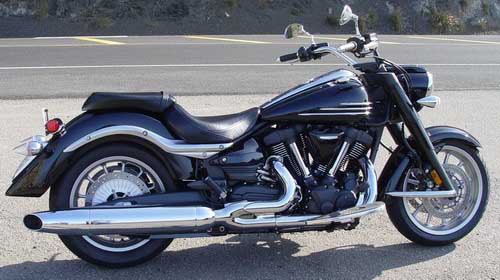 It was interesting watching them film. There was a beefed up heavy duty motorcycle with a filming platform built onto it. This filming platform would lead the motorcycles down the road and film the bikes traveling behind them. A long ways back, so it would be out of the shot, was a California Highway Patrol car with its lights flashing. The CHP car was slowing and blocking traffic for the filming.

We will have chicken dinner here at the beach and head for home later tonight. I think for the rest of the summer, we will head north to the campgrounds that are first come first serve. There are two of those about 20 to 25 miles north of us. We like these southern campgrounds because they are only about 15 miles from home and save on gas.

RV Living Home
Honda Generators
Making Money While RVing
Site Feed