Wednesday, July 06, 2005
Back To Exercise And Work
We had a lot of time off in the last week with camping and the 4th Of July trip. It is nice to get away, but it is also nice to get back so we can get on with this warehouse project.
Poky was sitting on the couch at my son's house and I put my hat on him. The hat has screen in the top to he could see out. He just sat there and watched through the screen for a long time. That screen in the hat sure helps keep you head cooler.
You can see his face if you look closely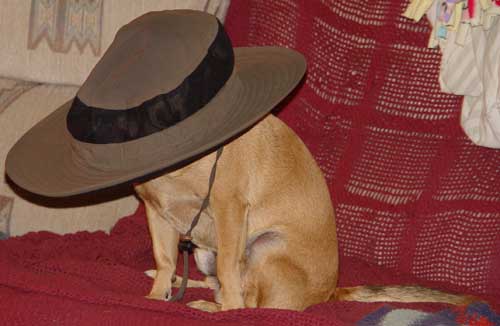 I think I told you that my Sony camera will take pictures in the dark. When we were watching the fireworks, I took this picture of Sharon and Jessica. Night vision is not as sharp as normal photography, but it is interesting and you could take a picture of an animal in your campsite at night.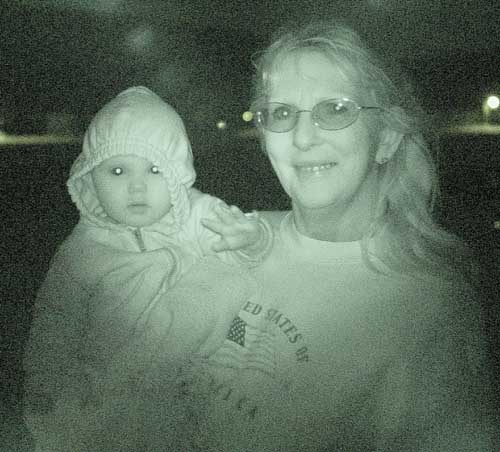 RV Living Home
Honda Generators
Making Money While RVing
Site Feed