Saturday, October 01, 2005
SHeDaisy Concert Was Great
Last night we went to see the country group, SHeDAISY. The were great. It was a small college theater at Pepperdine University in Malibu, California. Since it was a smaller theater, all the seats were excellent. The three sisters had a lot of energy and we really had a good evening.
On the drive down to the concert we enjoyed the most beautiful sunset over the Pacific Ocean. Of course we had to stop and enjoy it for a few minutes. The last couple of nights we have had very gorgeous sunsets.
This picture was taken just beyond the campground at Sycamore Canyon. It makes me feel like going camping. I think I had better get some more work done first. We just came back from 5 days camping and in 3 weeks we will go out for another 5 days.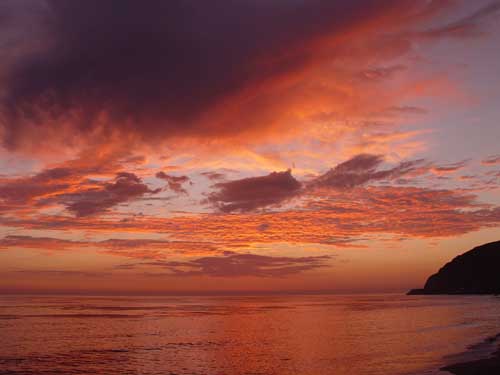 RV Living Home
Honda Generators
Making Money While RVing
Site Feed