Sunday, May 22, 2005
Great Rally -- Interesting Ships
The blog is running late today. I got up late, just in time to go with the group to the restaurant for breakfast. This was an eat out rally. No potluck dinner and no cooking so far.
Yesterday we toured the aircraft carrier, "Midway", the sailing ship, "Star of India", the old ferry boat, "Berkeley" and a very old 1904 yacht, the "Media". Lots of walking, but a very interesting day.
What was really a coincidence was in front of the Star Of India was an old Civil War submarine. You guessed it, it was the same one we saw in Oxnard and the same one we saw going down the freeway. It is a recreation of the Hunley. You can learn more about it at
Hunley Submarine
I am really running late. It is time to go to the RV park heated pool and jacuzzi.
OK, back from the pool and jacuzzi. The pool once comfortable once you got all the way into the water. That was my first time in a swimming pool in years. It felt really good. The spa/jacuzzi was about 100 degrees and the water jets felt great on the back.
The picture below is a shot of the bow of the Midway with the nuclear aircraft carrier Reagan in the background.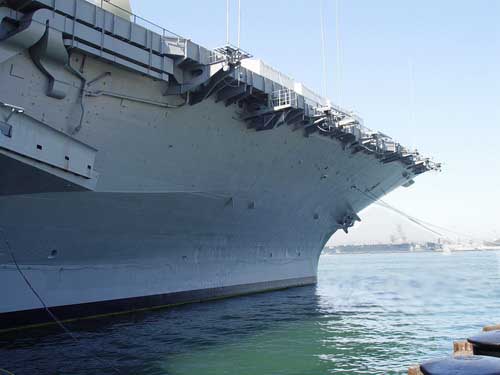 Here is a picture of the Hunley next to the Star of India.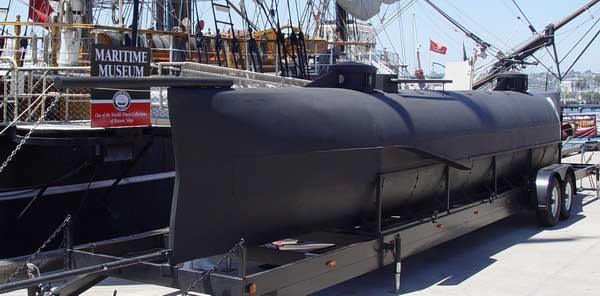 RV Living Home
Honda Generators
Making Money While RVing
Site Feed