Friday, January 07, 2005
Jan 7, '05 It's Raining
I am sure glad I did the caulking on the motorhome windows yesterday. It started raining in the night and is still going. They say it is a big storm.
Today I will organize the pictures I took and put the first article in the magazine section of this site. I have two other pages with pictures that I will get written over the weekend.
Last night I asked Sharon if she thought we could make it on Social Security and our savings if we went full timing. Scary thought for both of us. No real answer from either of us. What prompted the question is my thought of just dumping all of this stuff in the warehouse and getting on with life. Our inventory has been our income, but it's value is very low and I do not want to buy more.
Our plan is to make money on the internet. If you have a website you can put Google ads and other ads on it and be paid. I've signed up for a program I have read about for a couple years and finally took the plunge. It lets even non-technical people create quality websites and make money off of them. Take a look at the program if that sounds interesting to you. They offer a FREE e-book that is complete and shows you exactly what to do WITHOUT spending money on their program. FREE Book You could use this free book and do it all on your own.
Here is the view out our warehouse front door -- WET!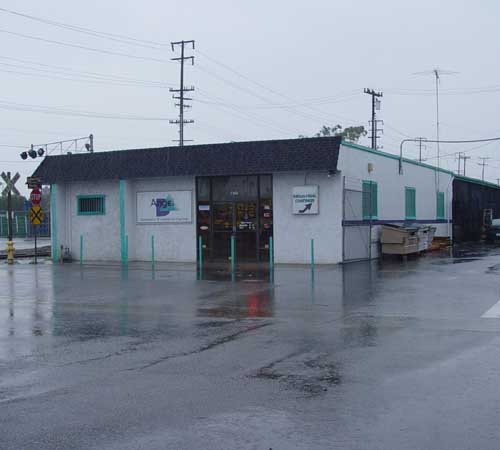 HOORAY! So Far the motorhome windows are not leaking. It has been raining all morning and it is noon now.
RV Living Home
Honda Generators
Making Money While RVing
Site Feed