Wednesday, March 30, 2005
Mar 30, '05 Adjusted Pictures -- You Can Do It Too
d how to make an income from the internet. I get side tracked, so it is 11 a.m. and I'm just finishing this
Yesterday I said I would show you what I have done with the picture of my granddaughter that was taken inside our motorhome. So, the first thing I did was strip out the background. As you look at this, don't just OOH! and AH! at what I have done. I want you to see the possibilities of what you can do too.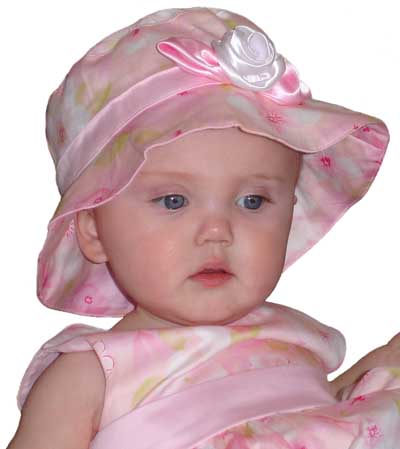 Once the background is removed, you can put any background you would like behind the picture.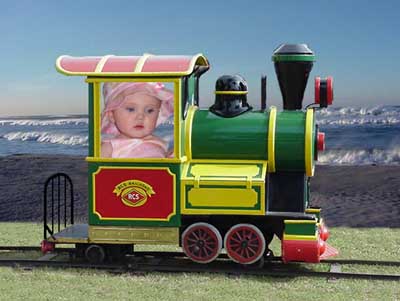 You are only limited by your imagination once you have the picture ready to put into a new background.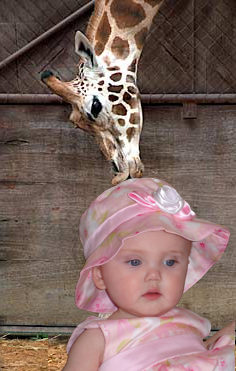 Of course, you can also turn this into a studio style portrait and print it out as and 8x10 picture.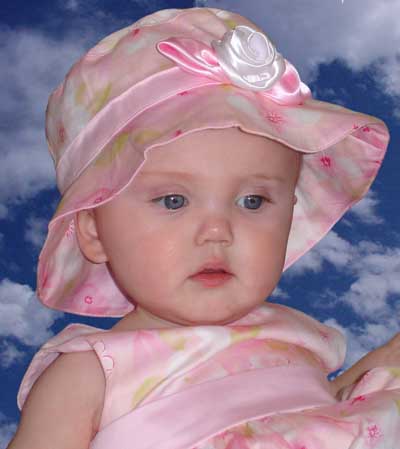 All of this is possible from just one simple snapshot. Of course that is not all. Like I said you are limited only by your imagination. I have taken this picture one step further. The next picture is very large and slow loading if you are on a dial up connection -- no problem is you have a high speed connection.. It is what I am currently using as my computer wallpaper.
The picture is located at Jessica Wallpaper
Do you like baby pictures. You can go to that page and then right click on the picture and save it as your back ground or wall paper, depending on what text the right click offers you. It will not be your computer desktop background picture. It will fill the entire screen and you will see the possibilities of what you could do with any picture you have.
That is a very large picture and your web browser may reduce it to fit. Click the box to see it full size. It is best viewed at full size to appreciate what you can do too.
Now, think about this. Learn to manipulate pictures and you could offer this service to others for a price. Take any baby picture, pet picture, wedding picture etc. and turn it into group of different pictures from the same picture. Could you possible supplement you full-timing income with this technique? All you need is a computer and graphics program. Or, you could take it one step farther and actually print copies of your work in a fairly inexpensive inkjet printer.
RV Living Home
Honda Generators
Making Money While RVing
Site Feed