Sunday, August 28, 2005
Going To An Air Show Today
Today we are going to the Camarillo, California Air Show at one of the local municipal airports. This is a commuter jet size airport, not jumbo jet size. The show is alway interesting and they have a lot of booths and food. We have only been to this air show once before about 3 years ago. I am looking forward to it.
I sure with I had more time to drive around the country. I still have that 1996 34' Bounder for $13,000 in Dallas, Texas in my mind. Unless it had big problems, that was a deal. I am impressed with some of the deals on Ebay. Check out some bargains. Enter the name of your favorite brand RV in the search box below and see what is for sale on Ebay. When you get to ebay, refine your search to, "EBAY MOTORS" and then "MOTORHOMES" or whichever style RV you are interested in.
We are running late, so I'll add more late today when we get back.
The air show was terrific. It didn't have the Blue Angels, Hercules or Harrier aircraft, but it did have an awesome display of privately owned airplanes, including vintage planes from World War II.
Soon after we arrived, one of the food vendors arrived too. Rememer the "Space Shuttle Cafe"? It was there. At luch time Sharon got a pretty good burger and fries from them.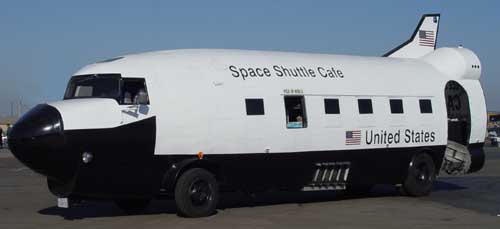 Two impressive planes we saw were a Japanese Zero and an American Wildcat. These averdaries in WW II flew side by side today.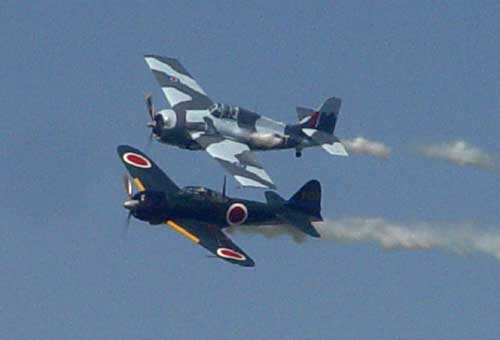 Another WW II aircraft that was very impressive was the B-25.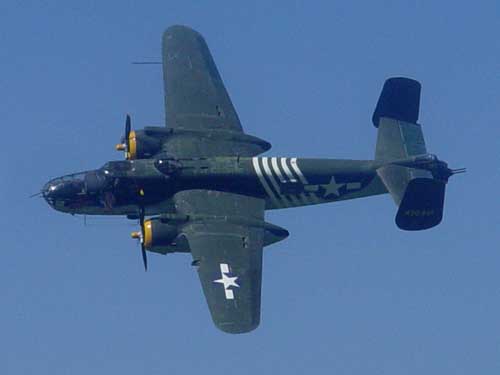 There were lots of others flying, but these were a couple of the highlights
RV Living Home
Honda Generators
Making Money While RVing
Site Feed