Thursday, May 05, 2005
Motorhome Steps Repaired FINALLY
I finally finished repairing my RV steps. Remember when I bent them moving the motorhome with the door open and the steps extended? Well, I finally decided it would be nice to have the bottom step attached again. It just seemed like a low priority project. I thought it would take 20 to 30 minutes, but like any job it took an hour to an hour and a half.
The repair was simple cut off the rivets that held the bend brackets. Hammer the bent parts straight again. Paint the hammered sections black again. Drill a couple holes larger so the shoulder bolts fit better and assemble the parts.
BEFORE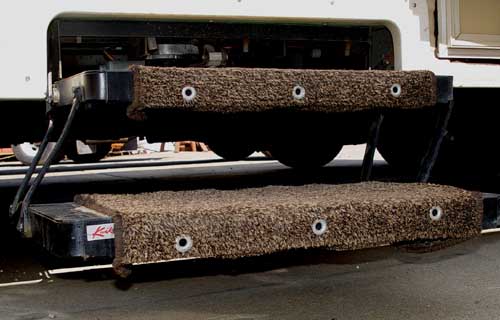 AFTER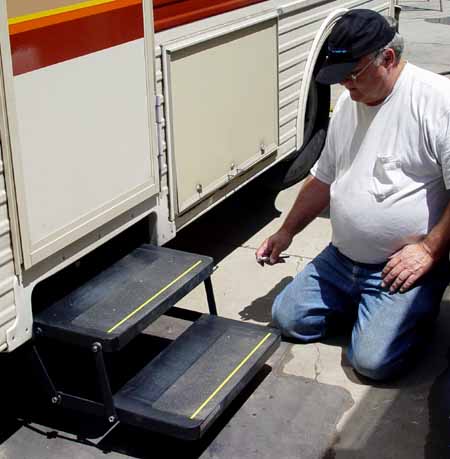 Of course it could have been much worse. I could have had to replace the whole step system for about $350 instead of the under $15 for parts and paint it actually cost me.
I could have been unlucky like someone was in the picture below. These steps are along the side of a building across the street.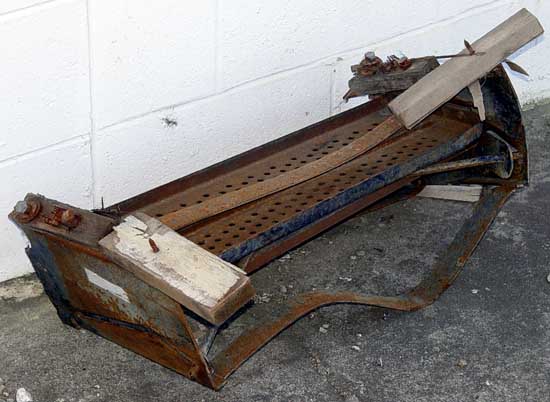 RV Living Home
Honda Generators
Making Money While RVing
Site Feed